Industrial Athletics is proud to employ some of the most experienced and talented CrossFit coaches in Pittsburgh. These are regular, down-to-Earth folks (not meatheads) who just happen to be incredibly good at getting people into the best shape of their lives.
book FREE INTRO SESSION
Play Video
Meet Our Coaches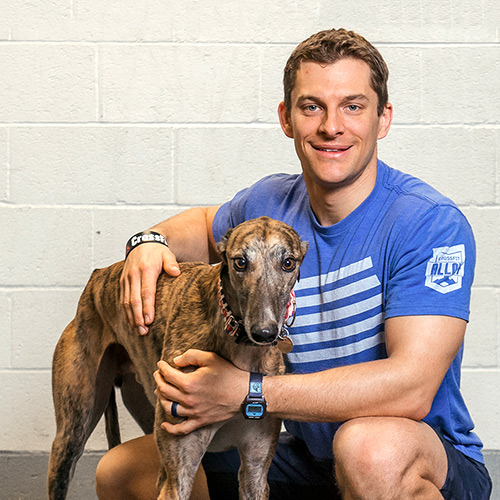 Owner and Head Coach Matthew Becker says he's a stickler for proper scaling and form. "Mechanics come before anything, and I won't allow someone to continue to put himself/herself in a dangerous position," he said.
Matthew is fanatical about the way CrossFit impacts the lives of members both mentally and physically, inside and outside the gym. And he should know, since he's been CrossFitting for 7 years. Industrial Athletics is actually the second box Matthew has run. The first was a friend's, and he thought "If I'm running his box, I may as well open my own." And so Industrial Athletics was born.
CERTIFICATIONS:
CrossFit Level 1 Trainer
CrossFit Football Trainer
CrossFit Gymnastics Trainer
USAW Sports Performance Coach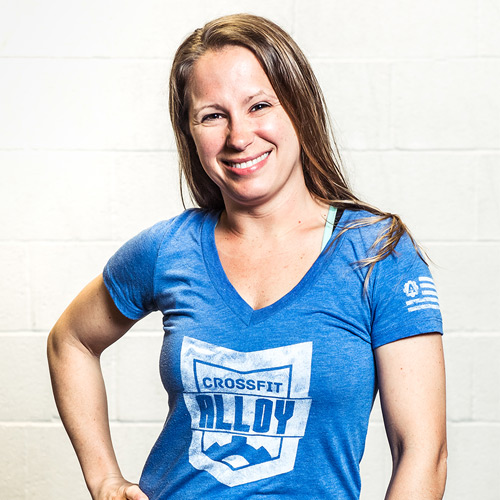 Head Coach Jennifer Griener is passionate about helping people, especially women, find the athlete they didn't know they were. Jennifer has been CrossFitting since Industrial Athletics opened in 2013 and decided to become a coach when she got burned out on her stressful corporate job. "CrossFit is my passion, and I wanted to share my love and knowledge with others," she says. "When the head coach position opened at Industrial Athletics, I jumped at the chance to make coaching my career."
Her favorite thing about coaching is watching a member transform right in front of her eyes. Plus, "Being a part of this community and the energy the members bring to the box keeps me excited to come in every day," she says.
CERTIFICATIONS:
CrossFit Level 1
CrossFit Gymnastics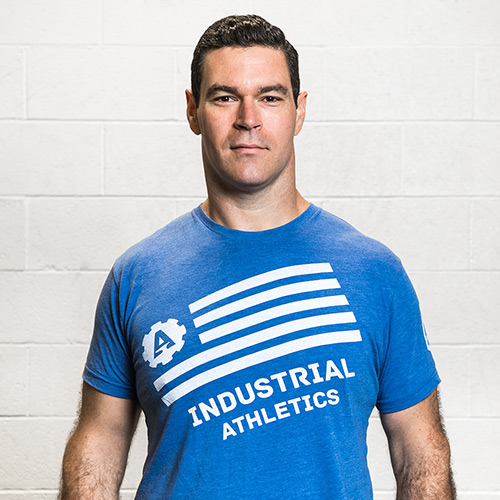 You might recognize Coach Dave Costa from his years playing college and professional football, but you'll love him for the way he pushes you past your limits in his classes. Dave's been a CrossFitter for more than 5 years, and his favorite part of the coaching process is "Seeing normal people with no athletic ability realize they are actually athletes."
His favorite quote is: "You have enemies? Good. That means you've stood up for something sometime in your life." – Winston Churchill
CERTIFICATIONS:
CF Level 1
CF Football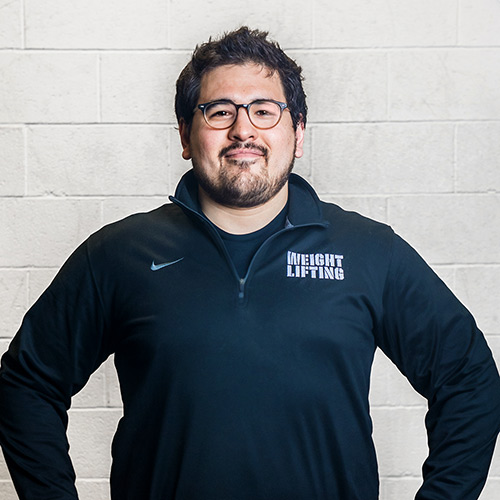 Olympic Lifting Coach Garrett "G-Force" Carson had never touched a barbell in his life until he learned how to split jerk in his first CrossFit class. "I instantly fell in love with the sport of weightlifting," he says. "When the opportunity to become a certified USAW coach was presented, I couldn't say no. It's a way to help further myself as a weightlifter but, more importantly, help others discover and grow in the sport as well."
Garrett says he learns so much about himself when he is coaching his members. The drive required to push himself and his clients to be better has carried over into all other aspects of his life. "It's helped me reach things I never thought were possible," he says. "I hope I can help spread that passion and help others grow as well."
CERTIFICATIONS:
USAW Sports Performance Coach
Our members' success is our success. Here are some of the achievements we've celebrated with our CrossFit family here at Industrial Athletics. We love to see our members crush their goals!
book FREE INTRO SESSION
"I began CrossFit August of 2015. I was a sloppy 260 lbs. with a 40-inch waist. Coach Matt met me for lunch in December of that year to help me with my diet. I wanted a nutrition plan to help me to get to the next level in overall health. He helped me with simple portion sizes and helped me eliminate junk. Within 4 months, I lost 30 lbs. and dropped 6 sizes in my waist. Plus, I started showing a six pack that my wife loves. Thanks Matt!"

Chris Sciulli
"Coach Matt really helped me move forward with all of my health and fitness aspirations. The individual programming allowed me to focus on specific areas that needed improvement and eliminated the guessing game when it came to meeting and exceeding my goals. The nutrition plan was easy to understand and fit into my daily routine. With dedication and trust in both the nutrition plan and individual programming, I'm finally starting to PR again and becoming faster, stronger, and healthier. This guide is a great starting point to a fitter, better you."

Mel Delval
"After a few months of practicing in the group setting, I found that one-on-one coaching was a critical part of improving my Olympic lifts. Matt broke down the movements and was able to help me drill through the correct technique. He identified my weak points (ex. not reaching full hip extension) and incorporated supplemental exercises, like wall balls, to help train my muscle memory for the Olympic lifting skill work. Especially as a beginner, it's easy to develop bad habits that will eventually plateau improvement, so working with a coach has been key for staying on track with progress."

Laura Wohar