Whether you're a long-term CrossFitter or you've never stepped into a gym before, we've got classes to help you get to the next level. All our workouts are scaled to meet your current level of fitness, so you get the best workout for you today so tomorrow, you'll be even better.
book FREE INTRO SESSION
Play Video
See Us In Action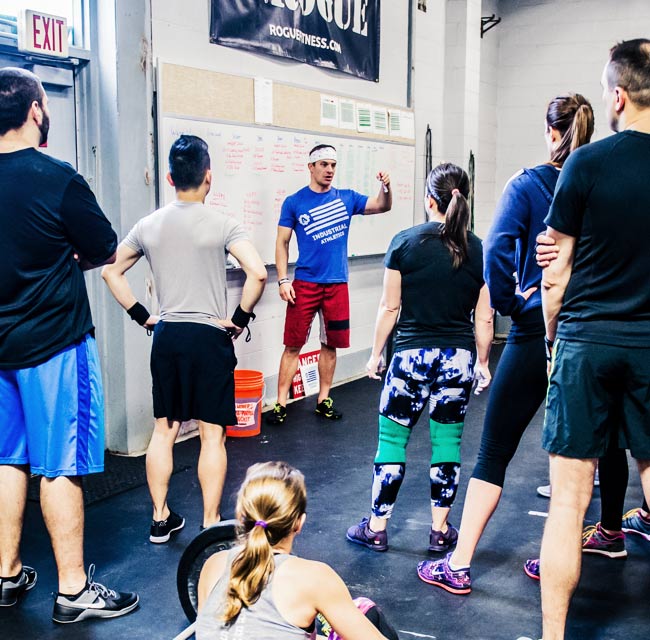 Every new CrossFitter begins in our Industrial Fundamentals course. You'll train beside other beginners just like you and learn the correct techniques for classic CrossFit movements. This course will ease you into the intensity of the CrossFit workouts you'll find at Industrial Athletics. Once you complete the program, you may join the regular CrossFit class for the remainder of the month on a 3-day-a-week pass for no extra charge. There are 2 ways to take the Industrial Fundamentals class:
Class setting – The Industrial Fundamentals classes are offered during the first two weeks of every month. It consists of 5, 1-hour classes that meet M/W/F of the first week and M/W of the second week. You must attend all 5 classes.
book FREE INTRO SESSION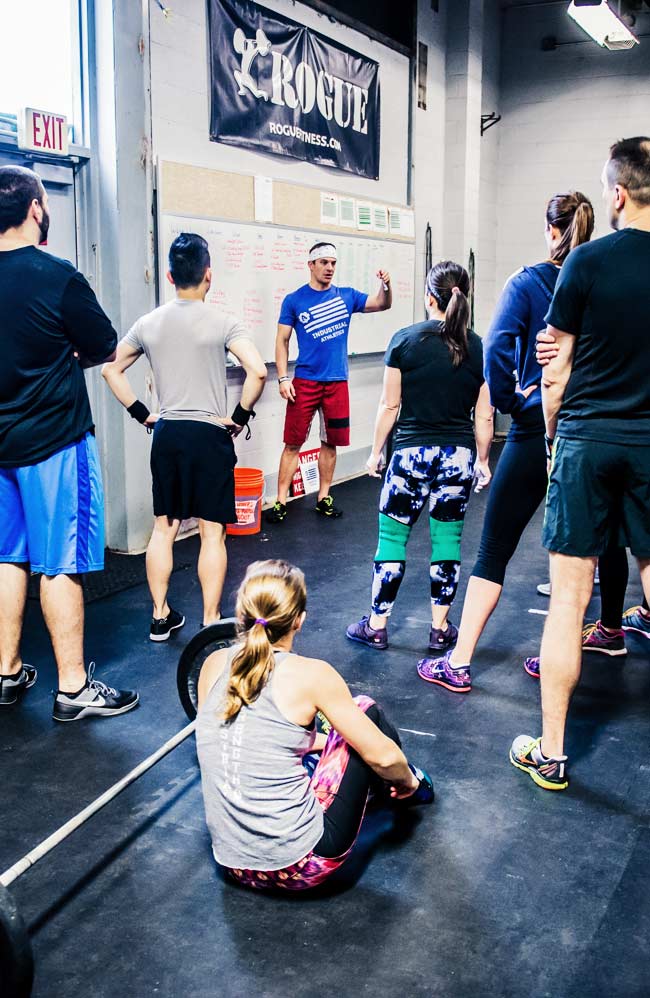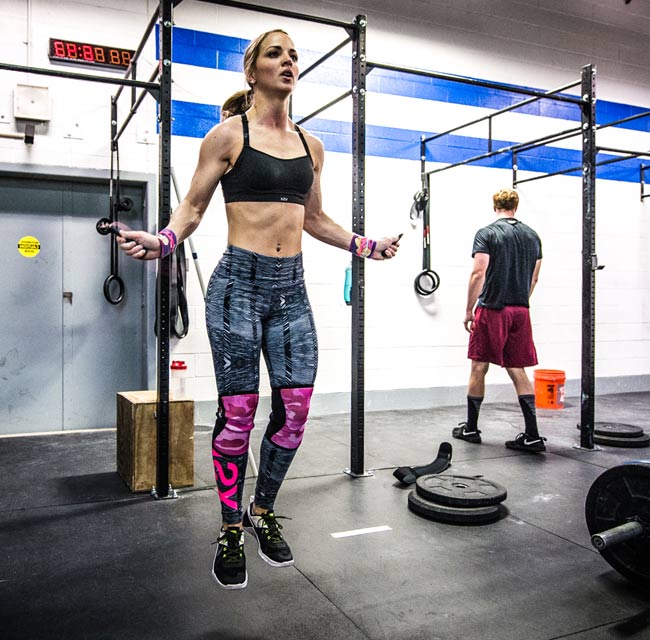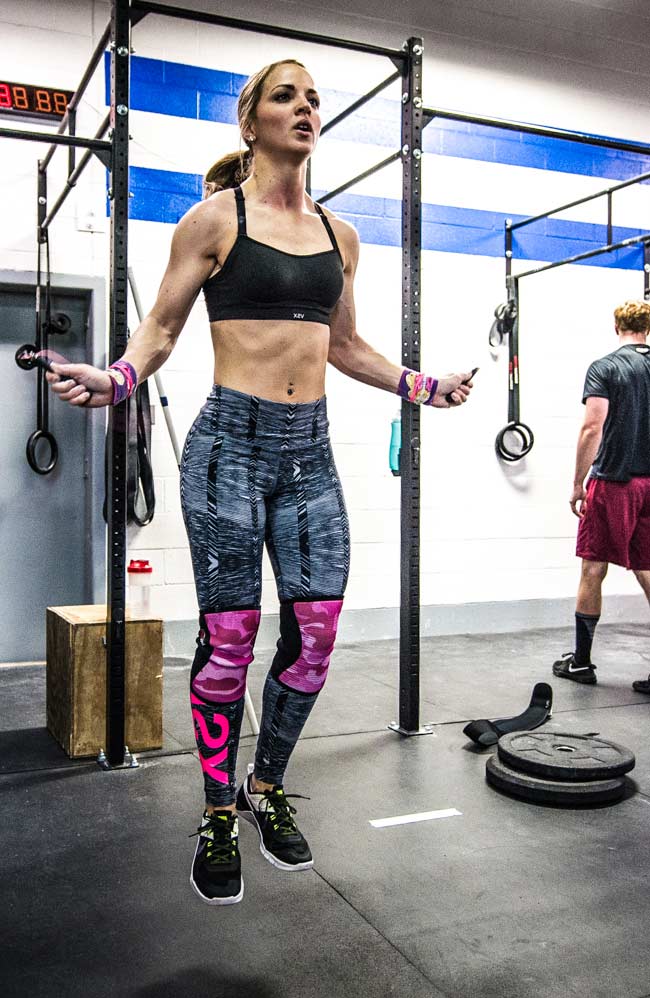 If you're serious about training and competing, whether it's your first competition, Regionals or the CrossFit Games, our Industrial Strength class will help you focus on the high-intensity training you need to take home the gold.
book FREE INTRO SESSION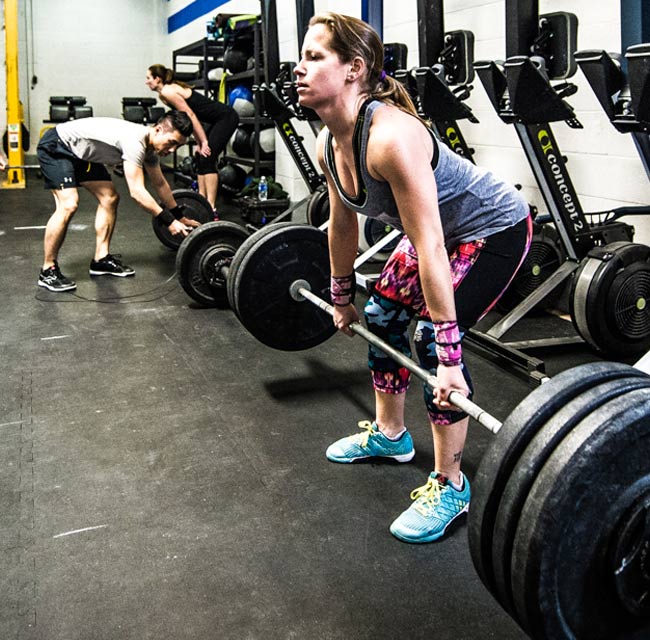 Based on the CrossFit prescription of "constantly varied functional movement executed at high intensity," our CrossFit program combines strength training with the "classic" CrossFit cardio workout. For this 1-hour class, you could be working on pull-ups, rowing, burpees and much more. Every WOD is different so you never get bored! We scale each workout to your fitness level, so you get the maximum workout every time.
book FREE INTRO SESSION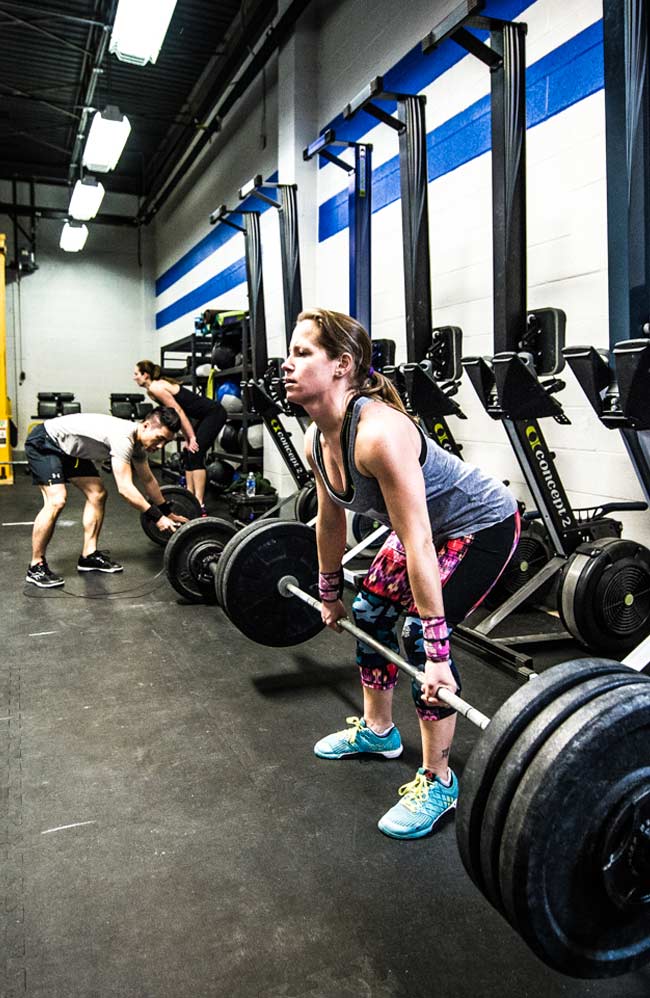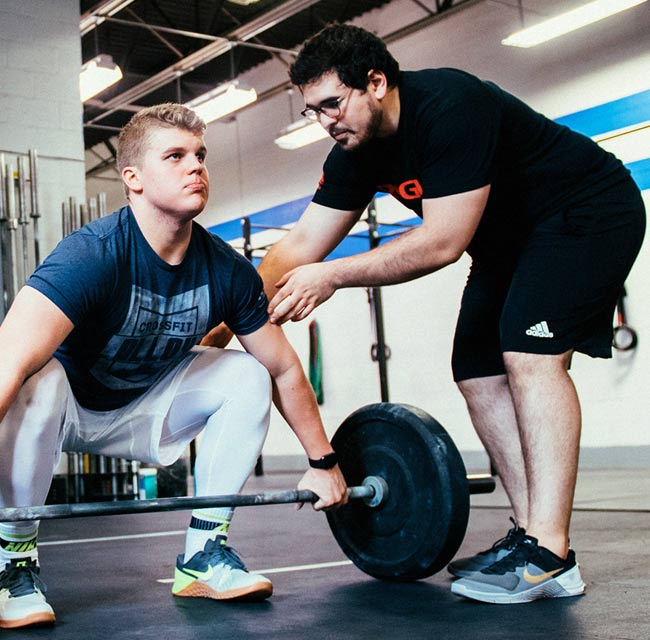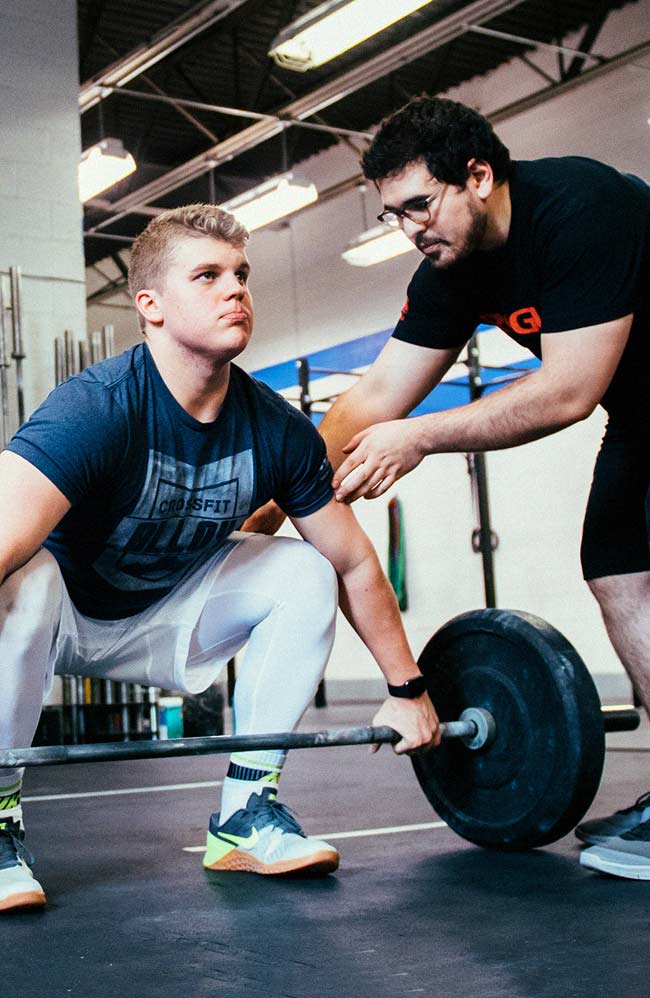 Forged Steel Weightlifting Club
Our Forged Steel Weightlifting Club aims to improve the classic Olympic lifts. Our programming follows set cycles ranging from the introductory level to more advanced cycles prepping lifters for WODs or competition. The Forged Steel Weightlifting Club is great for improving your technique and strength, or if you want to pursue Olympic Weightlifting as a sport.
book FREE INTRO SESSION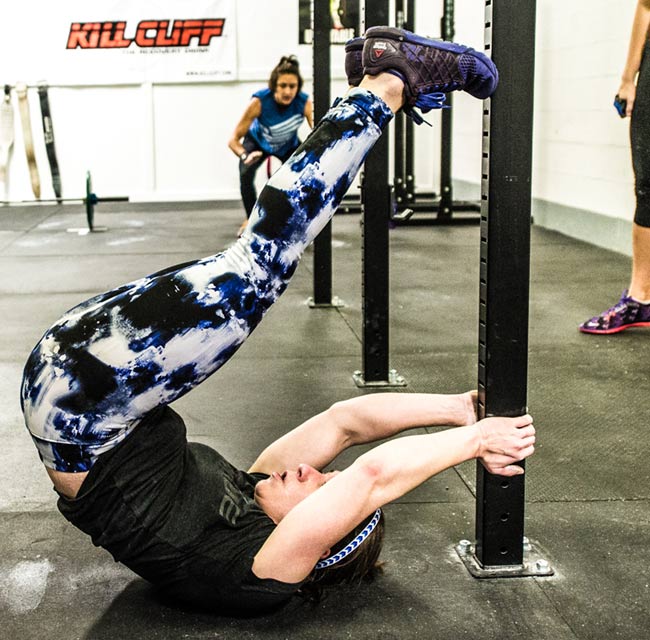 Yoga is the perfect "yin" to CrossFit's high-intensity "yang." Relaxation, recovery and flexibility are the name of the game in our yoga classes, the perfect complement to our butt-kicking WODs.
book FREE INTRO SESSION